Once a year, it's our custom to strap ourselves and our kids into iffy metal contraptions that fling them around in all directions. It's totally legal, too. One of the beauties of amusement parks and rides is they allow people step out of the ordinary hum-drum—to leave the ground under the mercy of engineers and maintenance crews, choosing a momentary terror in exchange for a rush of exhilaration at the end.
We high five each other and cheer each other on.
This year, I couldn't ride anything because pregnant women should avoid being treated like dirty, balled-up socks lobbed toward hampers. For everyone else, that's the very definition of fun.
Long live the amusement park!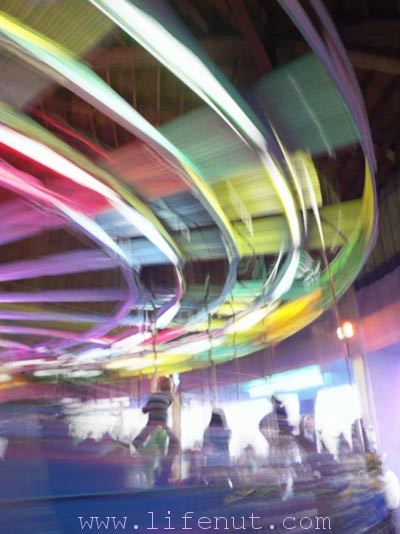 I love comparing years-past. Archie goes from infant to preschooler. Beatrix goes from toddler to big kid. They change, but the rides stay the same.
Lakeside Night 2009
Lakeside Night 2010
Lakeside Night 2011
title quote by Edmund Spenser