I am a rotten swimmer. It's really nobody's fault but my own, although I've been known to blame two events from childhood:
1. When I was 4, I took swim lessons at a nearby high school. I wasn't thrilled with the idea and didn't like getting my face wet. One day, the teacher picked me up and bobbed through the water. Suddenly, she dunked me. I remember feeling terror. I remember the burning sensation of water in my nose, throat, mouth when she brought me to the surface. I hated her. I hated water.
2. Several years later, I was enrolled in swim lessons again. This time, it was in Grand Junction. I was probably a D-level swimming student, always fighting fear with every stroke, fighting every dive to retrieve rings from the bottom to the pool. On the last day, we were supposed to jump off the high dive. I didn't want to. The teacher picked me up, carried me up the ladder, walked to the end, and jumped with me in his arms. I hated him. I hated water.
I've struggled with my negative feelings regarding swim lessons. I realize it's important for kids to learn to swim and be safe in and around water. Over the years, we've gone to pools and fountains, attempting to teach the kids to swim by ourselves. Lessons are strangely expensive, too. Consequently, we've never been a very splashy sort of family, even though our neighborhood has a pool just a few blocks away. We've walked by the pool on many hot days on our way to the park and playground. The smell of chlorine reminds me of summer and evil swimming instructors.
The kids knew they were missing out on something special. I felt tremendously guilty, failing to make sure they were safe, failing to teach them a life skill.
This summer I resolved to turn my children into fish.
I enrolled them in swim lessons at the Y. One week completed with plans for more! The only drawback was that I regarded the instructors with unfair suspicion. I think if they dunked one of my children against screaming, pleading wishes, I would have leapt in the water cannonball-style, and uh, dunked them.
How you like that, punk!? Huh? Huh!?
Last week, we were invited to Water World. It's an amazing local water park—one of the biggest in the country and a 10 minute drive from our house. I couldn't say no to the opportunity. I felt a little nervous about how the day would unfold, but it was okay. The kids did fantastically well. They were confident, but not over-confident. They were willing to try the different attractions. They were waterlogged by the end of our 8-hour visit. They were exhausted.
They were happy.
The best part is that the 10 of us did something together. We ALL enjoyed the experience. Even me, the Hater of Pools. I feel the fear sloughing away because I can't wait to go again. I'm even thinking about taking an adult swimming refresher course.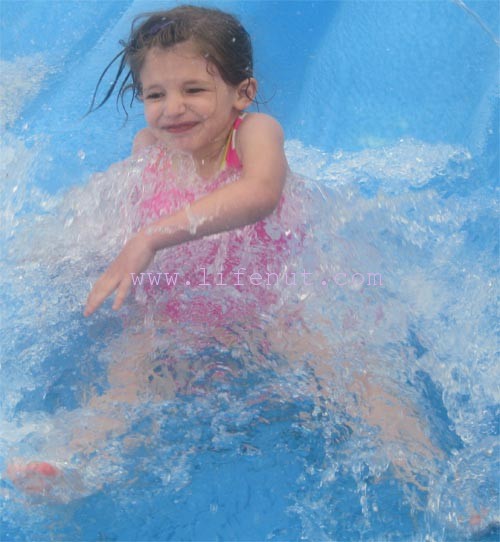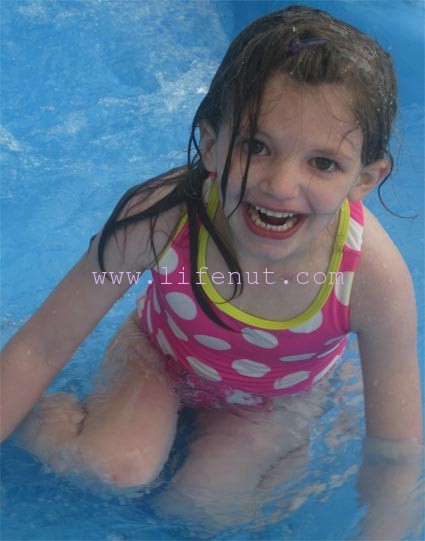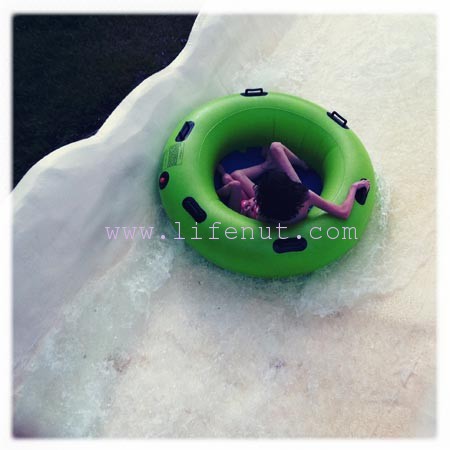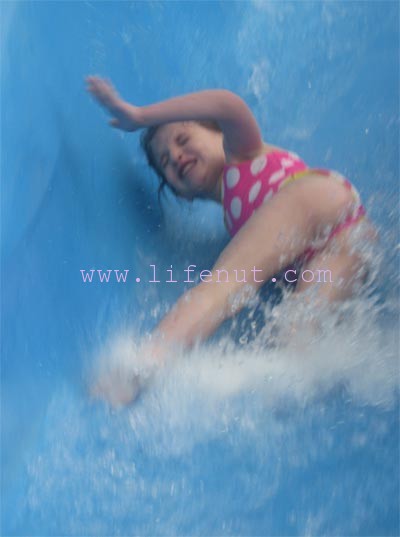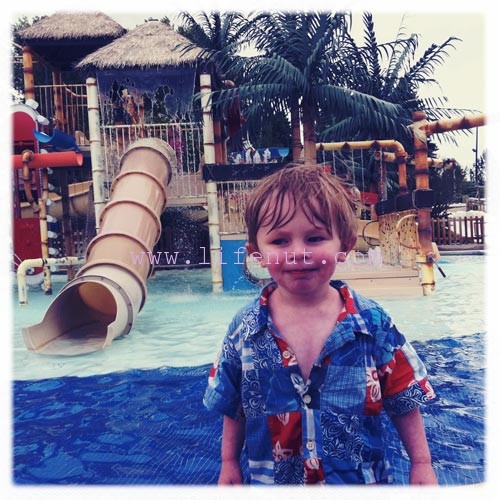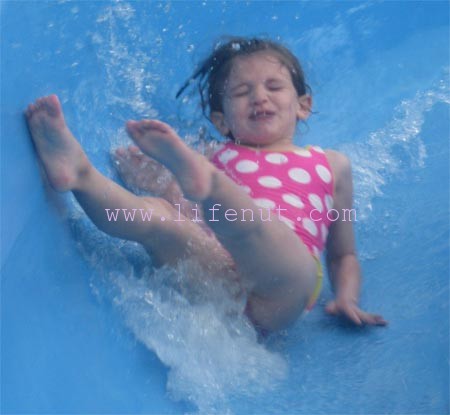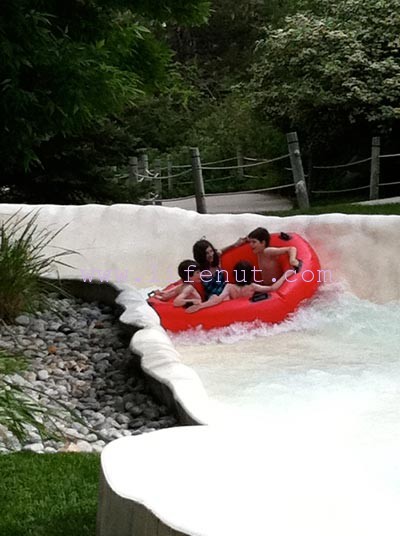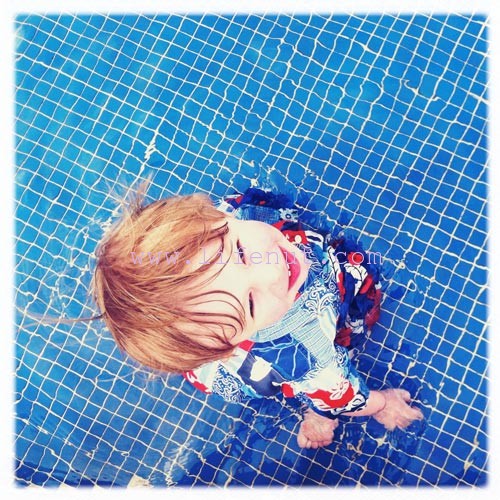 The Mile High Mamas wrote about our invasion of Water World. If you pop over and say hi, you can register to win a Family 4-Pack of passes!