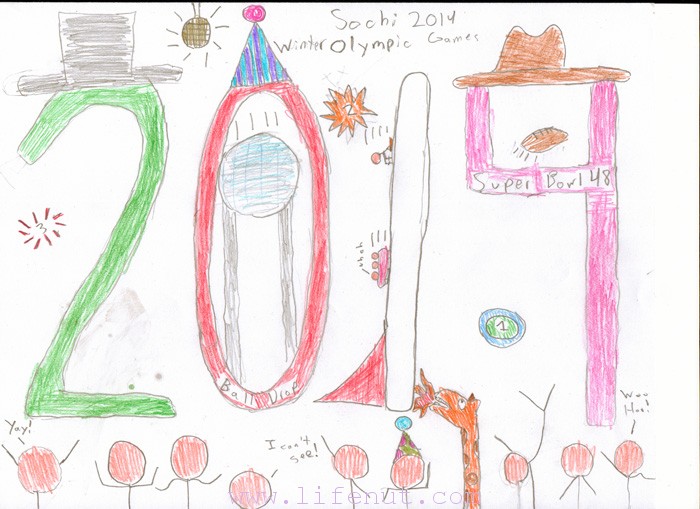 For the first time, Sam made our New Year's poster. Tommy decided he was going to pass on the no-bid contract I offered him. I like what Sam did. He made it his own, comic-style, with events he's looking forward to in 2014. Welcome, new year.
Be good.
~~~~~~~~~~~~~~~~~~~~
As per tradition, former New Year posters (and their correlating title quotes) created by my artsy kiddos:
2013 is here.
2012 is here.
2011 is here
2010 is here.
2009 is here.
2008 is here.
2007 is here.
2006 is here.