If not for that fateful morning, I'd have the nose of a supermodel bunny rabbit. Well, probably not because of my ancestry. There are many schnozes in faded family photos, so I probably never stood a chance. Righteous noses rule.
I shared the story of sailing through the air in my childhood home early one morning, before my parents were awake. I think of it whenever I'm tempted to sleep in a bit and let our young ones go a bit feral downstairs. It's hard, but I believe one parent should be up to greet the day and the kids, especially if they are small and prone to believing they are superheroes. I wrote about moms having this job because Mother's Day is coming up, but I'm all for dads getting up early. It's over a Mile High Mamas this morning. Go say hello! Do you try to be up before your kids?
One reason to get up before them: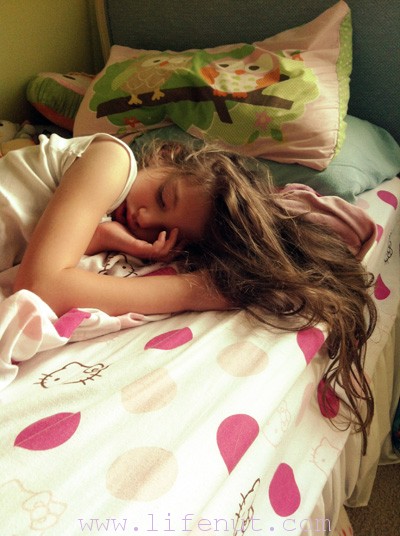 A sleeping child is a beautiful thing to behold. Tiptoeing in to see them is one of motherhood's small secret wonders.