Another child has triumphed over maternal cluelessness. The eyes don't lie.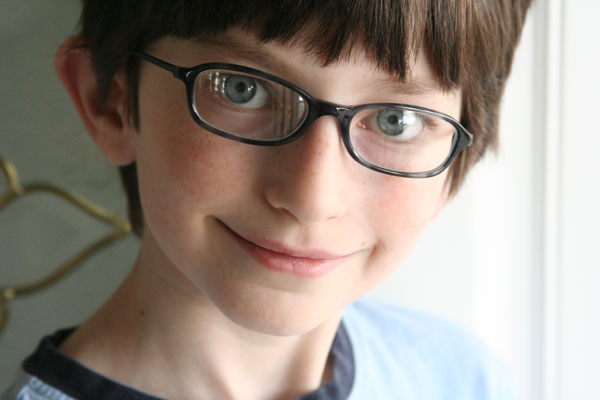 When the optometry tech slipped the glasses up Tommy's nose, I saw, too.
He looked like he was seeing, um, everything for the first time. He got up and skipped around the store. He said whoa and awesome and I can read that sign! while pointing across the room.
The problem with catching vision problems is they happen gradually. Clues fall into place: The tendency to stand 2 feet away from a 42-inch flat screen TV. The teacher reporting the child likes to stand right in front of the smartboard, blocking everyone else's view. Coming home from school with headaches. Often, there is a moment when the biggest piece of the puzzle is snapped into place. In Tommy's case, it was his 8-year well child checkup. The hallway screening suggested his eyesight was a very iffy 20/70.
Tommy wasn't thrilled with the idea of getting glasses, but now that he sees that he sees? He hasn't taken them off, except to sleep and shower. He is very proud of them. He chose them on his own.
Today is his first day at school with glasses. I hope kids are being kind.