Alternate title: Amazing Maize Maze Fazes Few, Delights Many.
Can you think of a better way to celebrate fall than guessing your way through a mysterious maze of tall corn stalks? That's how we spent our first day of fall, thanks to The Denver Botanic Garden at Chatfield's Corn Maze.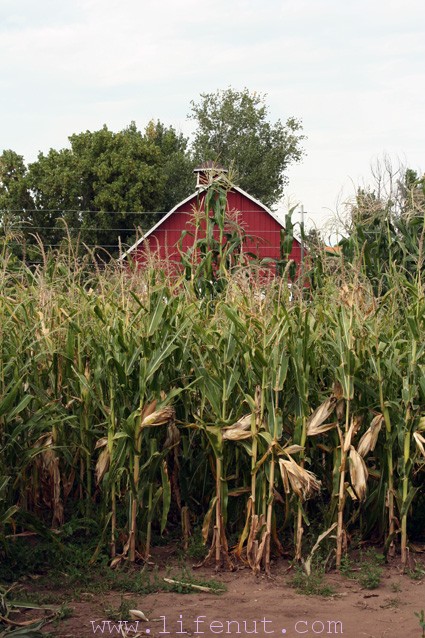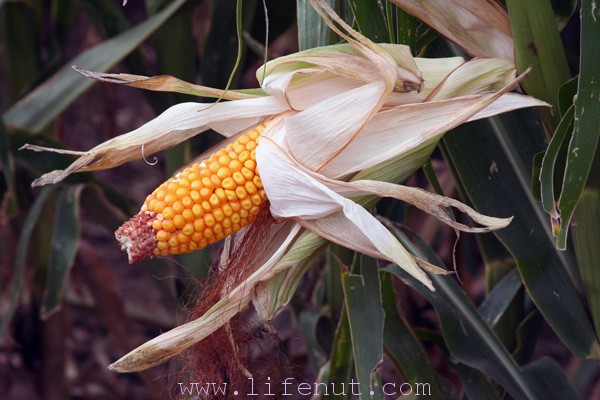 We took a picnic lunch and fueled up before tackling the Colorado flag-shaped rows. It's estimated the corn maze takes an average of an hour and a half to navigate, so we wanted to be ready just in case we were, you know, below average. I pictured us emerging sometime in March of 2017, all eleven of us with long beards wearing crude clothing fashioned out of corn husks.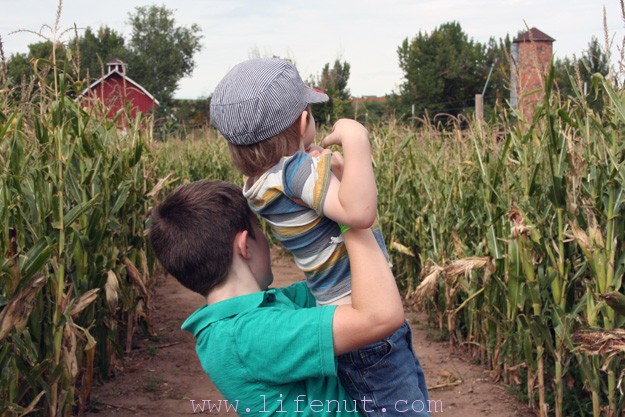 Thankfully, the creators of the corn maze have come up with some clever ways to help even the most hopeless direction-challenged person emerge victorious. You don't have to hoist your family or friends into the air to see where to go next, unless you really want to.
Our family split into two teams. Each team had different activity sheets, which they give visitors for free. There are ten numbered poles placed in the twists and turns of the maze. By either completing numbered fun tasks or answering trivia questions, the sheets give you an indication which way to go. Team Mommy was made up of Ryley, Joel, Teddy, and Ollie. I had a teenager, a tween, a preschooler, and a baby in a stroller. At first, I thought this was a disadvantage.
But never underestimate a teenaged boy who wants to get through a corn maze because there are food vendors parked nearby. We answered all ten of our trivia questions in record time. Team Daddy, whose members were Aidan, Sam, Tommy, Beatrix, and Archie got to create a song, recite nursery rhymes, and name states to figure out which way to go. They had a blast, from what I hear.
Team Mommy beat Team Daddy by 20 minutes. Ahem.
You don't have to use the handy-dandy fun activity guides to get through. If you need a little help, two observation bridges stand at strategic locations. I snapped a photo of Team Daddy behind us in the maze. You can barely see them. I had fun blowing kisses in their direction as a signal of my devotion, love, and superior corn maze tromping skills.
The Botanic Gardens also provides a map of the maze you can print off from their website. I took a map along but we didn't use it. It was nice to know it was there, though.
Beyond the maze, there were a lot of great seasonal activities. A horse-drawn hayride takes riders on a nice long loop around the Chatfield grounds.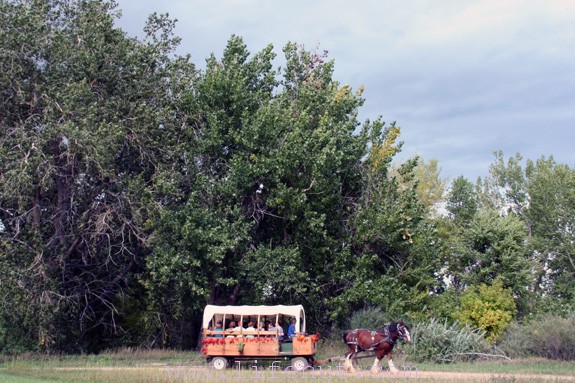 Food vendors lined up just outside the corn maze. Tables and chairs are provided first-come, first-served basis, but there's plenty of room to spread out in a grassy field. Also, picnic tables dot the grounds in very picturesque areas of the gardens. An especially popular attraction was the huge jumping pillow. It was free with admission.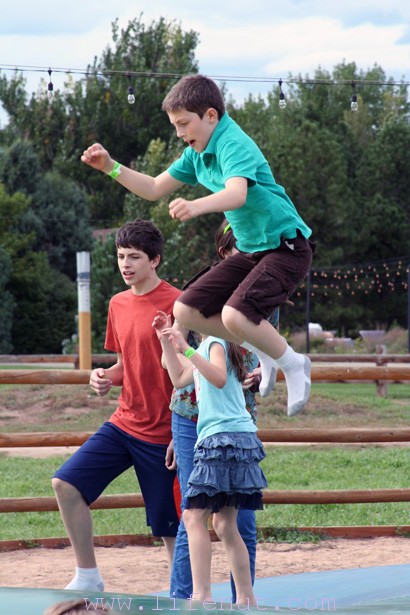 After checking out the special seasonal fun, we wandered around the rest of the gardens. They have a great children's play area with a tree house, plus historic Hildebrand Ranch. I loved the old ranch house and rustic buildings. The kids loved seeing the animals up close.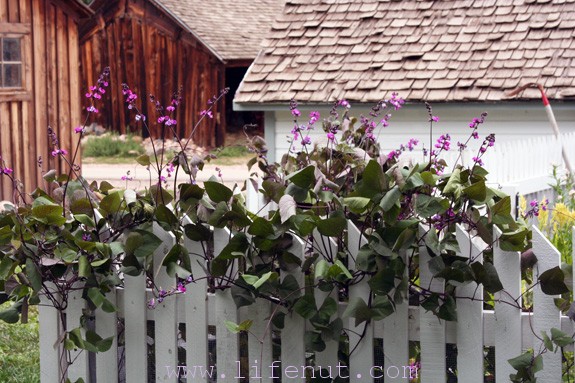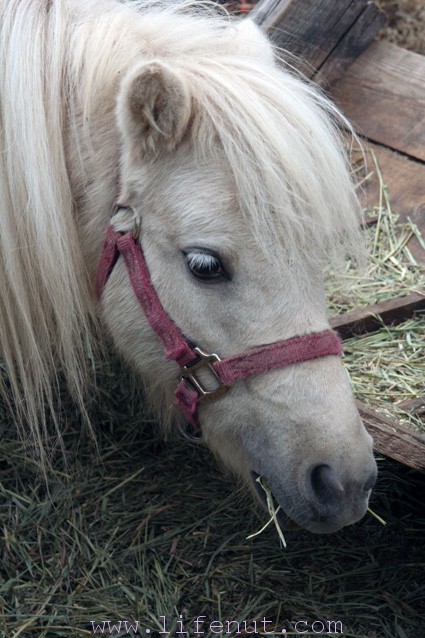 And, of course, it wouldn't be a proper visit to a Denver Botanic Gardens location without swooning over the gorgeous flowers and plants.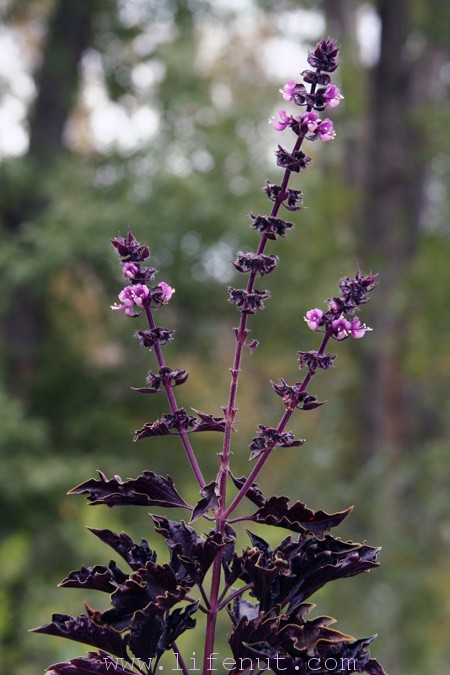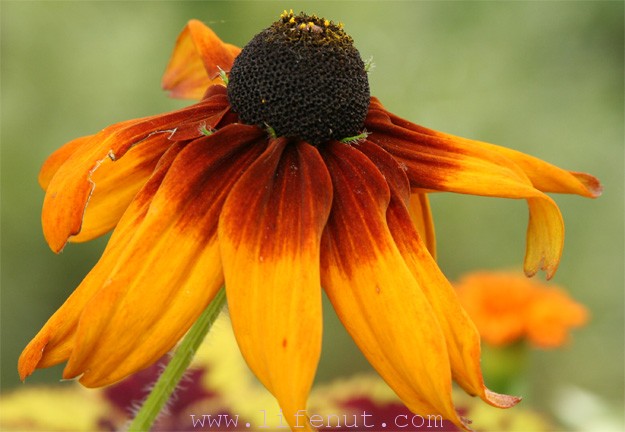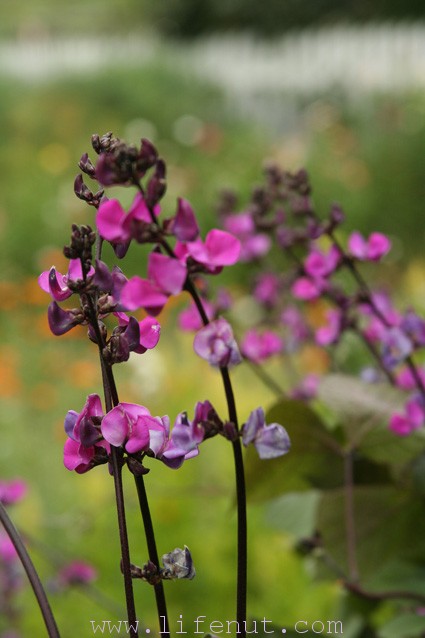 Here's the scoop on checking out The Denver Botanic Gardens Chatfield Corn Maze:
Hours:
The Corn Maze is open every weekend until October 27th, 2013.
Friday 4pm – 9pm
Saturday Noon – 9pm
Sunday Noon -6pm
The weekend of October 11-13th is the Pumpkin Festival with additional admission costs and attractions.
For admission pricing and information, click here.
Tips:
The corn maze is stroller-friendly, with wide paths and mostly smooth surfaces. It does take at least an hour to get through, but there's a half-way point where you can escape if necessary.
There are porta potties near the corn maze/fall activities. Near the entrance, there are regular bathrooms as well as the highest concentration of picnic tables. You are welcome to bring your own food, but there are food vendors with favorites like hot donuts and kettlecorn.
Our family had such a great time. The maze was a blast to go through together. It was the perfect blend of friendly competition and teamwork. This time of year is so beautiful and we are lucky to live in a place where there are plenty of opportunities to get outside and revel in beauty.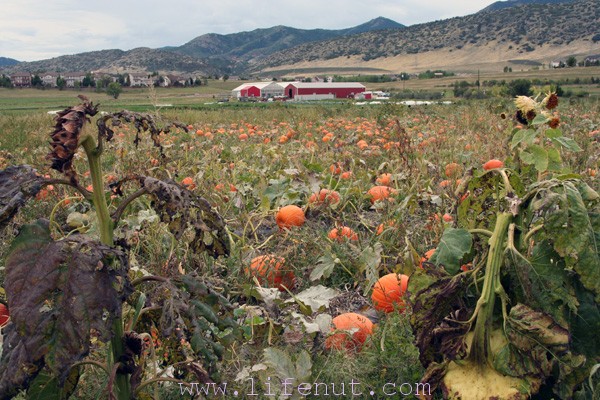 (The Denver Botanic Gardens provided passes for our family to check out the corn maze and share our experiences. The opinions and impressions are solely ours.)