I'm a little late to the Halloween photo share fest. There is not one Elsa or Olaf in the bunch. We seemed to have an animal-oriented holiday this year. Six out of the nine kids dressed up with four of them saluting our furry or feathered friends. From youngest to oldest:
Ollie wore the giraffe costume several of his older brothers wore going back to Joel in 2005. I love passing a costume down from toddler to toddler. It provides a connection through the years, plus why only use something that adorable only once?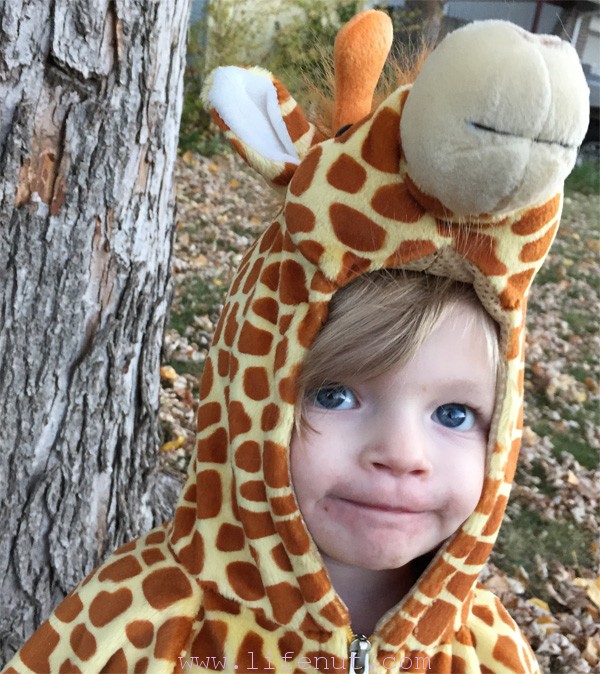 Teddy also wore a recycled costume. Tommy wore the penguin in kindergarten. Beatrix wore it in first grade. He chose it after going through the Halloween costume bin and falling in love. One of the unique things about Teddy's experience as a penguin is that he calls penguins "penguin styles" after the song "Gangnam Style." Teddy genuinely believes the name of Psy's megahit is "Penguin Style" and that real-life penguins are actually called "penguin styles." When we go to the zoo, he always has to go see the "penguin styles." Behold, Penguin Style Teddy Style: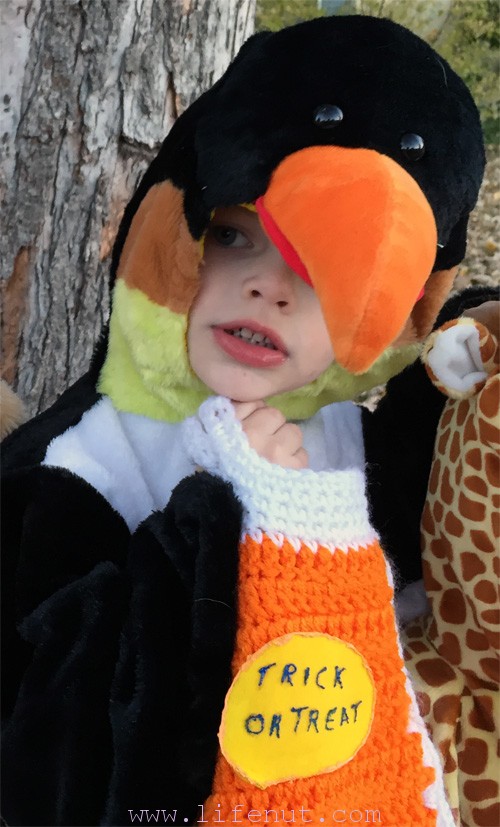 Our Little Lion Man was Archie. He, too, wore a costume donned by Joel in Kindergarten. Like Teddy, he chose it from our collection of costumes and really got into the role as king of the jungle.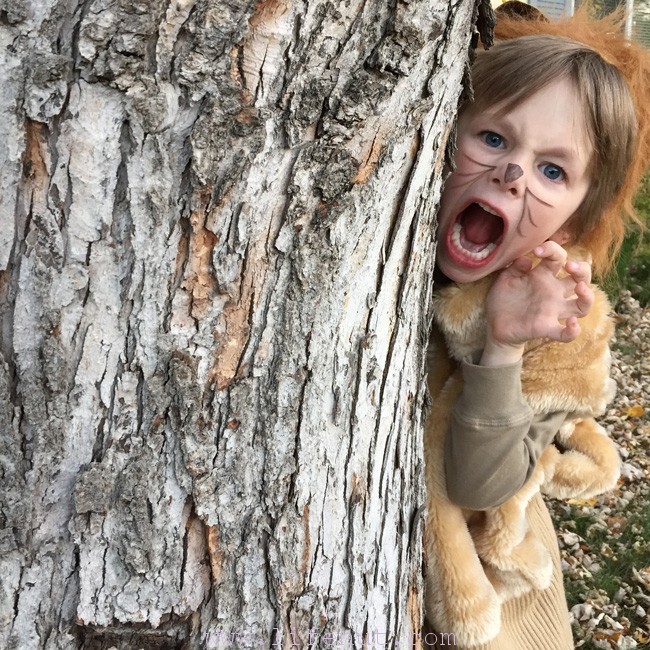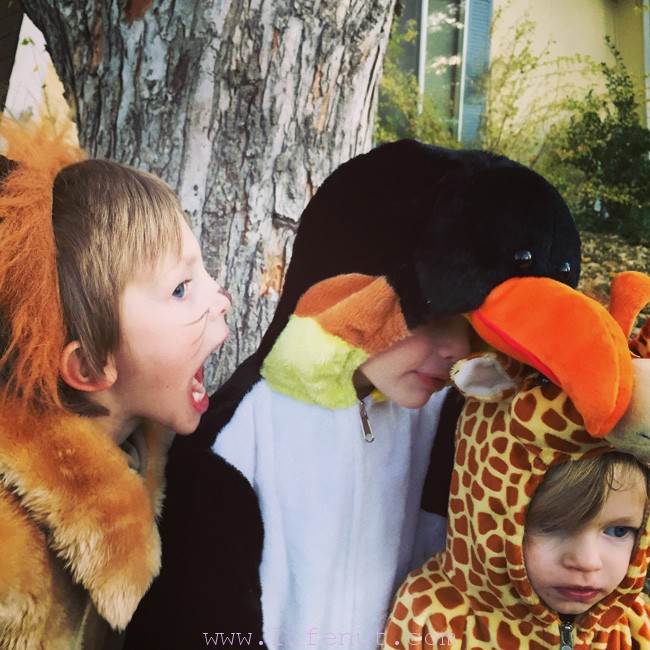 Have you ever fashioned a costume based on someone's sub-conscious? I did that for Beatrix. She had a dream a few weeks before Halloween that she was a Candy Fairy. She described her dress with candy, her crown with candy, her wings with candy. Don't forget the candy wand! She asked if I could transform her into a Candy Fairy and I did my best. She was happy with how it turned out and so was I. The only glitch was that people seemed to focus on the donut I glued onto the wings. Beatrix was asked multiple times if she was a Donut Fairy. If only such a creature existed!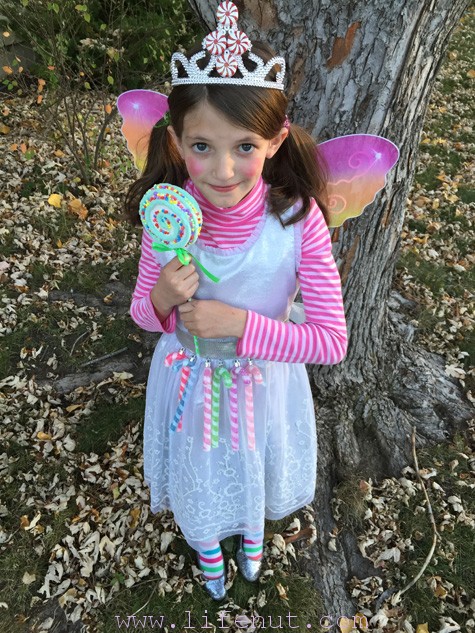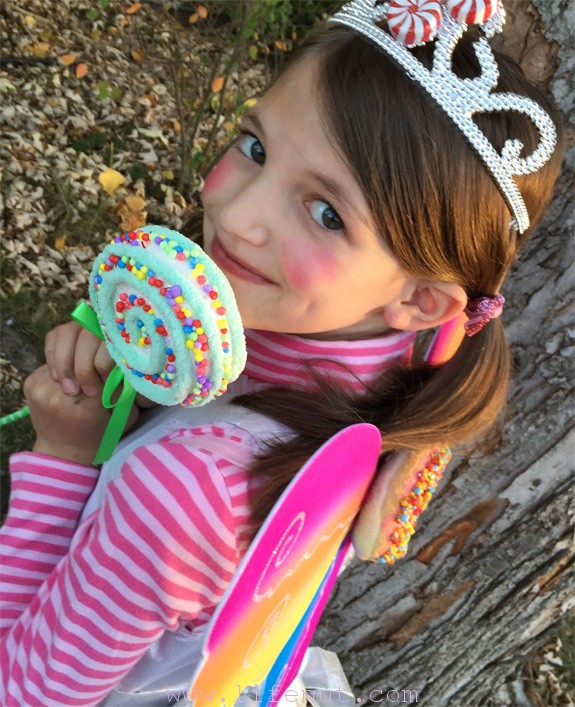 I loved Joel's costume this year! A friend from Ohio (who I met through blogging) posted some photos at Facebook of her son's former costumes she was seeking to give away. I pounced on this baby and she graciously shipped it to Colorado. I didn't tell Joel about it. When he pulled it out of the box, his face became one huge smile. Not surprisingly, that was the reaction of everyone who saw our son, the Ostrich Racer. Thanks, Jill! You made his Halloween a blast.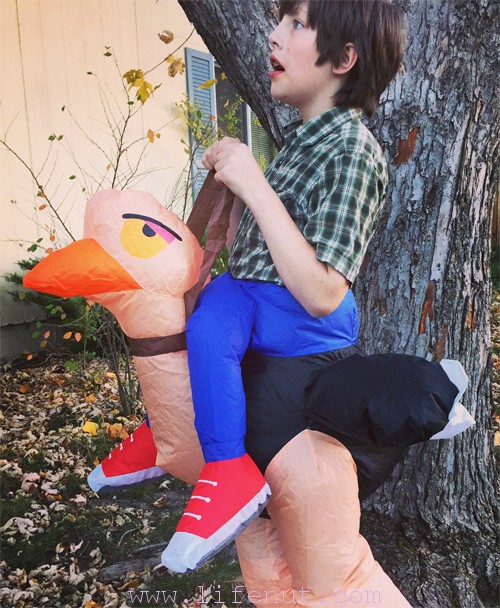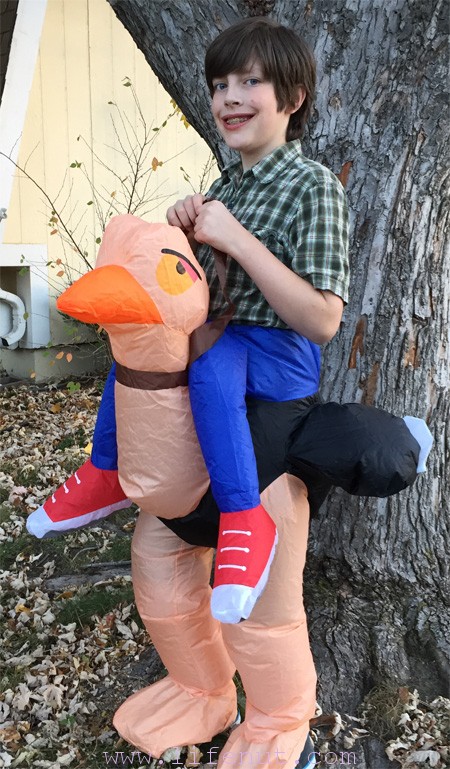 The three oldest boys did not dress up as anything, as they are too cool for hijinks and tricks and treats. Scratch that, they wanted the treats.
Our final costumed kid was our oldest. Aidan, a senior this year, put together a dream costume. She has wanted to be Ness for years, but it's very hard finding a blue and yellow wide-striped shirt. Oddly hard. We finally found one at Fangamer, which is a wonderland for gamers like Aidan. She was giddy. The hats were sold out, so she got a plain white hat and used fabric paint to complete the look.